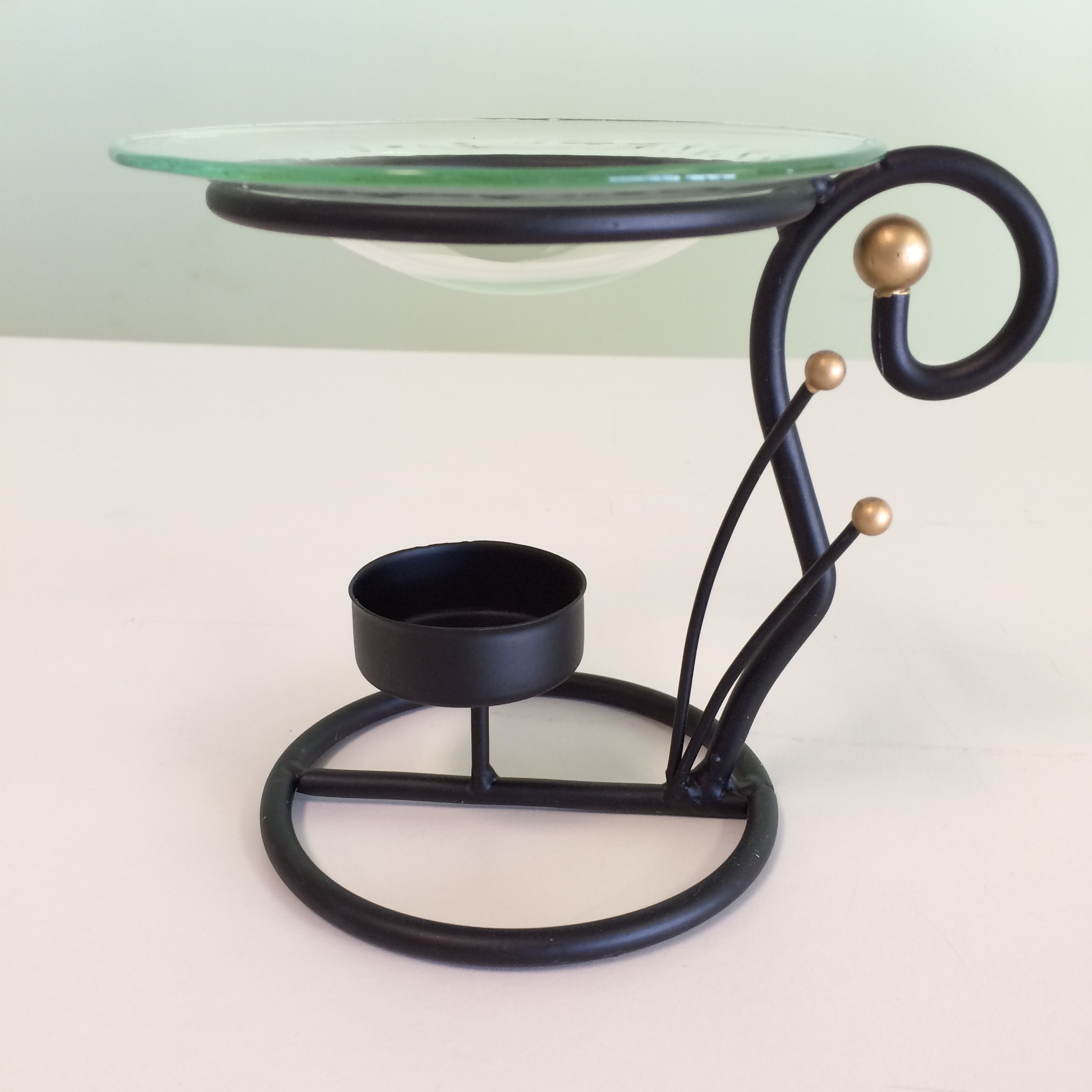 Black Wrought Iron Oil Warmer
$5.72
Black Wrought Iron Oil Warmer
Metal with glass cup. Tea light and oil not included. 5 3/4″ x 4 5/8″ x 5″ high.
Dimensions: 5 3/4″ x 4 5/8″ x 5″ high.  Wt: 7.95 oz.
Availability: 2 in stock
Oil warmer offers sinuous curls of matte black wrought iron providing a striking counterpoint for a sparkling glass oil dish.
Only logged in customers who have purchased this product may leave a review.