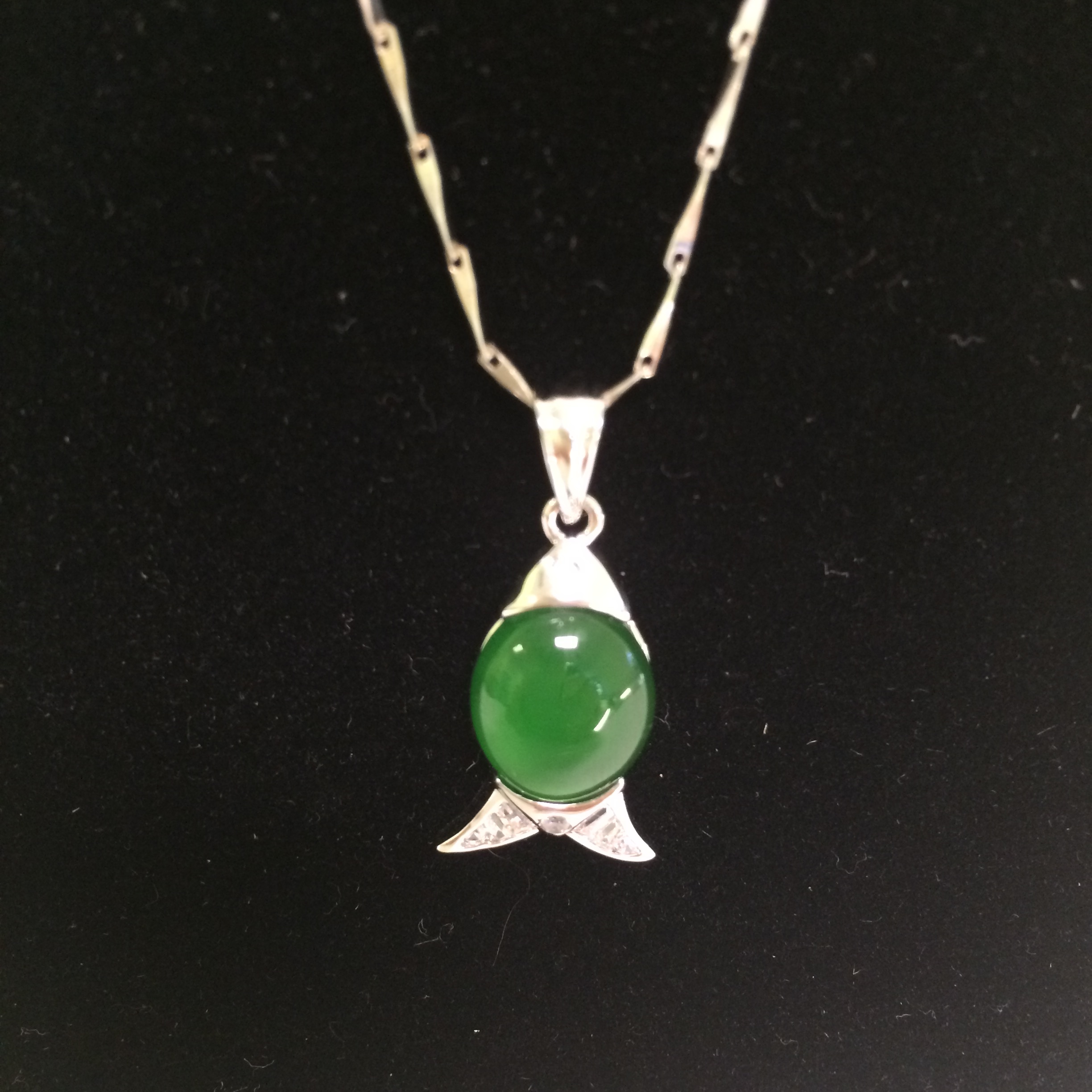 Chinese Green Cuyuyuan Necklace
$45.73
Chinese Green Cuyuyuan Necklace
Green stone in silver setting with silver chain.
Dimensions:  0.5″ x 1″   15.75″ chain  Wt: 2.95 oz.
only 1 left
Availability: 1 in stock
This beautiful Chinese Green Cuyuyuan Necklace is a piece you will want to add to your jewelry collection.
Fashion Jewelry
Only logged in customers who have purchased this product may leave a review.